When tragedies happen like that in Boston, I am never good at putting into words how I feel. As someone with anxiety, it is hard not to dwell on it. To research to try to find an answer. Or wonder what would have happened if I was there.
I am not here to put out the statistics, or the latest news, I want the positive to be seen.
I saw this photo and thought it was perfect for that day, there are always helpers.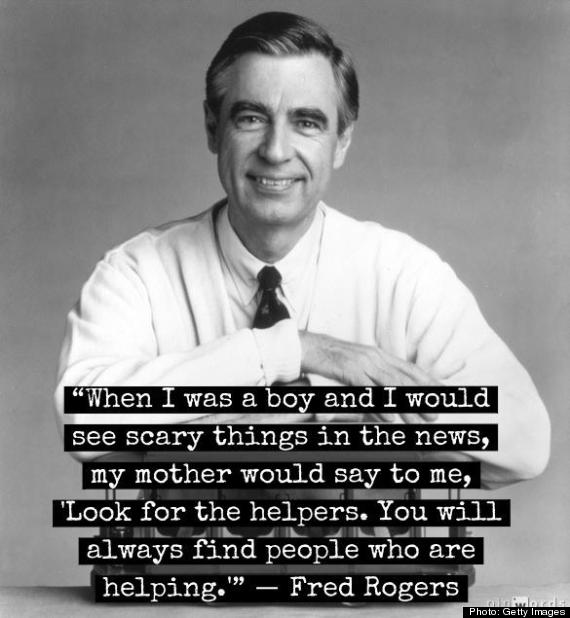 I also came across this video going around Facebook last night. I have been to many sporting events and I have NEVER heard The National Anthem sung with so much passion and heart.
Boston, We Lift You Up.